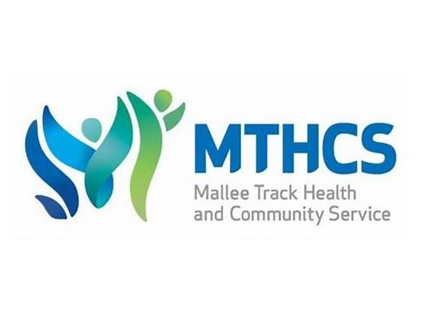 Our Vision:
Leading our communities to excellence in integrated health and community services.
Our Mission:
To provide people of all ages with access to quality, person-centred care in the Mallee.
Our Philosophy:
Equitable and timely access to innovative models of care, supported by a local workforce that is engaged with the community.
Our Services:
Mallee Track Health and Community Service (MTHCS) is classified as a multipurpose service (MPS) and provides a range of services across all the Mallee Track Communities; a total area of 18,000 square kilometres. MTHCS services include community and district nursing, a broad range of community and allied health services, neighbourhood houses, early childhood education and care, and access to primary health care. In addition, medical clinics, acute medical care, urgent care and residential aged care are provided at Ouyen and Sea Lake.
Montessori
MTHCS has adopted Montessori as our culture of care. The implementation of the principles of Montessori and the prepared environment supports our mission, vision, values and behaviours facilitating the delivery of true person-centred care.
Through knowing the person, Montessori focusses on strengths, interests, skills and abilities of aging people and those living with dementia. This enables people to be the best they can be, have a meaningful place in their community, high self-esteem and the opportunity to make choices and contributions to their community.
I understand that whatever my position, I have a role in ensuring these outcomes for our patients, residents/clients are met.
Public Sector Values
As a Public Sector organisation, Mallee Track Health and Community Service adheres to the public sector core values. All staff are required to subscribe to the following values:
Responsiveness: Providing frank, impartial and timely advice to the Government; providing high quality services to the Victorian community and identifying and promoting best practice.
Integrity: Being honest, open and transparent in dealings; using powers responsibly; reporting improper conduct; avoiding real or apparent conflicts of interest and striving to earn and sustain public trust of a high level.
Impartiality: Making decisions and providing advice on merit and without bias, caprice, favouritism or self-interest; acting fairly by objectively considering all relevant facts and fair criteria and implementing Government policies and programs equitably.
Accountability: Working to clear objectives in a transparent manner; accepting responsibility for their decisions and actions; seeking to achieve best use of resources and submitting themselves to appropriate scrutiny.
Respect: Treating others fairly and objectively; ensuring freedom from discrimination, harassment, and bullying; using their views to improve outcomes on an ongoing basis.
Leadership: Actively implementing, promoting, and supporting these values.
Human Rights: Making decisions and providing advice consistent with human rights and actively implementing, promoting and supporting human rights.
MTHCS Values
Accountability: We define our expectations and are accountable for our actions.
Excellence: We set high standards and continually strive to improve on them.
Compassion: We treat everyone with care, respect and dignity.
Teamwork: We work collaboratively and in the spirit of partnership.
Integrity: We endeavour to do the right thing in all circumstances, even if no-one is watching.
Transparency: We are open and honest and embrace positive change.
Mallee Track Health and Community Service is a smoke free workplace
DEPARTMENT: Nursing
POSITION TITLE: Trainee Enrolled Nurse
RESPONSIBLE TO: Nurse Unit Manager (Ouyen) or Director of Nursing (Sea Lake)
POSITION STATEMENT:
In accordance with the philosophy and policies of MTHCS, Government Standards and requirements, Nursing and Midwifery Board of Australia Enrolled Nurse Standards for Practice and relevant Legislation, the Trainee Enrolled Nurse develops a problem solving approach to the delivery of nursing care.
This position reports directly to the Registered Nurse. It is expected that the registered nurse will be informed of changes in patient's/resident's conditions and that any care needs or procedures will be undertaken with the knowledge or supervision of the registered nurse on duty.
An employee at this level works under both direct and indirect supervision according to the provisions of the Nurses Act of 1995.